Performance Measurement A Key To Better Results, Winning Culture
For publicly owned companies, that question might be readily answered by looking at the share price, market share, revenue growth versus competitors and/or total returns to shareholders.

For others, it may be reflected in customer satisfaction, brand awareness or the pace and efficacy of new business development initiatives.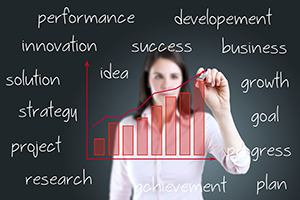 For others still, especially global leaders who recognise this as a real barometer of organisational health, it may be revealed in assessing the quality of people walking in the front door versus the quality of people who may be exiting out the back door.

Yet all of this leads to what may be a more defining question: Does your organisation know from whom and where its best performance is coming from, and, also important, where obstacles are creating a real drag on organisational performance?

In challenging times like these, global leaders must acquire the vision they need internally to determine who they can count on to drive superior business results and where the real strengths of their companies reside.

Performance management tools and process can provide leaders with the data they must use to drive important decisions about people, managers, resource allocation and future investment. Likewise, the same discipline can be applied to identify those things that are sapping energy and resources from the company, and which must be stopped.

If you've often wondered, 'What's holding us back?', an effective performance measurement process can help your entire leadership team identify and remove bottlenecks and pinpoint the people and business units that are really driving growth.

But that is not to say that performance measurement can lead to a quick turnaround.
Quite to the contrary, for any organisation that has not invested enough time and focus to make performance appraisals truly effective, it may be that the results in the short-term point to a painful period of transition. Managers who aren't living up to expectations need to move out and move on. Others who may be poisoning the well of corporate culture should also join them and seek work elsewhere.

Knowing your organisation's strengths and vulnerabilities can position you to capitalise on the former and confront and change the latter. It can give you the confidence to act boldly and to usher in the kind of change you need to deliver on business objectives. It can also keep you focused on the most important things you must deliver as a leader.

If you or your organisation can't point to what's driving its success and what may be holding it back, it's time to put the focus on performance measurement.

If your company isn't reaching its potential, you need to know why. And if it's hitting on all cylinders, likewise, it's your business to learn what you can do to put things in overdrive.

Search for what's impacting business results and you'll be ready to take your business to the next level.
Copyright © TRANSEARCH International 2016