Finding Your Real Allies In The Organisation
There are lots of different personality archetypes within today's modern, global corporations.

There are the complainers. You know the type. They're simply never satisfied and prone to gossiping, and they always threaten to poison the well of corporate culture.
There are the self-centred, solo players or lone wolves. You also know this type, too. He's the guy who loves to hear himself talk or the women concerned mostly with advancing her own agenda.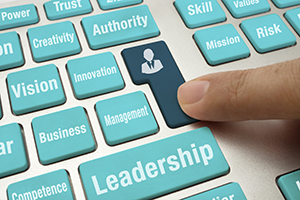 Then come the overly ambitious career climbers. Give them what they want or they'll move on. A career is a journey, they figure, but they've already had a lot of station stops.

Surely, there are others who fit into a range of personality profiles found in today's business landscape. Just be careful not to judge a book by its cover. Seasoned executives are continually being surprised, and in some cases, utterly humbled, by experiences that shattered their spot judgments and biases.

Yet, to accelerate the pace of change in any organisation, savvy global executives already know they must earn and enlist the support and trust of business colleagues and confidants who may not register high on the organisational chart, but whose internal influence is critical to moving in the direction of something new.

These are the people – men and women, young and old and at every age in between with varying ranges of service tenure to the company – to whom others go for insight, guidance and support in good times and in bad.

These are, very much, the unsung heroes of the organisation. They are the employees who go the extra mile, consistently, to ensure the trains run on time, that leaders project their best image to the rest of the organisation, and who stay late and work until the job is done.

They are the people who care most not only about what gets done, but how it gets done. They understand how the organisation defines right and wrong, and they challenge problems when they see them.

Odds are you already know who we're talking about here. You already know someone – a person on your team, or with whom you interact on business affairs from time to time – who qualifies as a real all-star.

Someone who exhibits true example, work ethic, attitude and consistent commitment to excellence makes him or her memorable and admirable and must rank among your very best employees.

But, take caution. Depending on where this individual sits in your organisation, who they report to and how they're compensated, the company could stand to lose him or her if the "Thank You's" offered for all their tireless work aren't followed meaningfully with a material upgrade in their salary or performance-based pay.
The mistake too many leaders make is assuming that the dedicated, "do whatever it takes" kind of resolve that some people bring to the workplace every day will keep loyal people in their chairs for the long haul.

The truth is, the people who define the culture of your organisation and who already wield the most social capital because of who they are and how they treat others are your best possible allies. Find a way to tap and align with their credibility, and you will be capable of realising the change you want to make.
Copyright © TRANSEARCH International 2016