Getting Lean In The New Year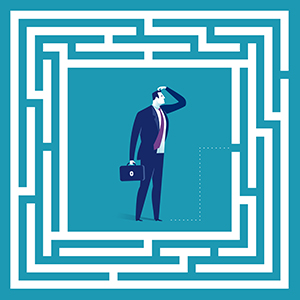 Lean manufacturing principals have long stood as guideposts for eliminating waste in any global business enterprise.

Today, their systematic application continues to transcend industry boundaries, forcing a fresh new look at how companies, departments and job functions contribute to the most meaningful results, and how to achieve them consistently by evaluating the impact of waste, overburden and unevenness in work loads.

Healthcare is beginning to be transformed by these Lean principals, derived in large part form the Toyota Production System that put customer value of a process to root out waste and inefficiency all along the manufacturing line and production process.

It may be that your business, and your industry, and perhaps even your management team may be ripe for the kind of Lean transformation that could change the company's market position and set your organisation on a new strategic path.

After all, at a time when so many global leaders are being asked to innovate, it's easy to appreciate how Lean principals – which really focus on how process flow works, what it produces, how process can be simplified and what can be eliminated – might help reveal new business opportunities, or at the very least, new efficiencies.
It's really all about the process of discovery. But it requires the will to question why things are done the ways they are. Sometimes, just asking questions that have never been asked before leads to real breakthroughs, whether on the manufacturing floor or in the executive boardroom.

Yet while one considers how business process might be changed for the better, there is also something to be gained by taking a fresh look at your own work, your own schedule and your immediate business priorities and allowing yourself to question whether you're wasting time on things that won't pay a real business dividend.
Surely, there are lots of competing interests to consider. But if you step back and consider how you're prioritising your time and whether something that won't drive key, visible results is simply taking up too much of your valuable time, you may well see an opportunity to pivot toward more important matters.

Your willingness to question the status quo can work for your own professional agenda and schedule just as much as it can promise new value opportunities for your company.
The process of open, inquiring discovery about what really matters often bears fruit. You can start by something you may already know needs to be changed, and let others help you find the pathway to the most efficient new solutions.

If you start down that path, you may only be bound by your own willingness to keep asking the initial questions that lead you to the most important ones.
Copyright © TRANSEARCH International 2016