Annalisa Rivolta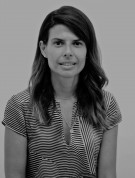 Italy
Corso Magenta 60
20123 Milano



+39 02 46 57 751

+39 02 43 98 66 26

This email address is being protected from spambots. You need JavaScript enabled to view it.

Annalisa Rivolta has been working in Search and Selection for more than 15 years.

She has a significant track record of managing assignments for Middle and Top Management both at national and international level, focusing on Life sciences, Chemical and Industrial.

After some experience as Research Consultant at MIDA Executive Search, she developed most of her career at AIMS International between 2005 and 2016. Here she enhanced her project management attitude and specialised in market mapping. She took part in the AIMS Life Science Global Network as well.

Before joining TRANSEARCH, she managed some relevant Pharmaceutical and Chemical selection projects at Beyond International.

Annalisa has a Bachelor of Arts from Università Cattolica in Milano. She is fluent in English and has the Cambridge CAE from The British Council.

Specialisations