Bernard Perry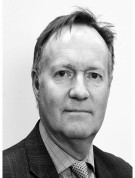 United Kingdom
33 St. James's Square
London
SW1Y 4JS


+44 203 178 4382

+44 203 178 4383

This email address is being protected from spambots. You need JavaScript enabled to view it.

Bernard Perry is the Managing Partner of TRANSEARCH UK and is based in its London office. An engineer and consultant by background, he brings over twenty years of international executive search experience, with a focus on Board and senior executive appointments across an industrial spectrum that encompasses advanced engineering, specialist manufacturing, associated support services and professional services. He has worked within the world's leading global executive search firms as well smaller niche boutiques.

Throughout his career, Bernard has assisted the UK divisions of major international companies, often in high security, regulated sectors such as defence, aerospace, nuclear and consultancy. Alongside his multinational clients, Bernard brings a successful track record of working with small and mid-cap companies across the UK. More often than not headquartered away from London, these businesses also have their unique challenges, including cultural and geographical. Succession at the top of smaller businesses can carry a disproportionate risk. Getting it right first time is the number one priority. Bernard brings personal experience of living and working in the Manchester area, as well as London and consequently is able to effectively articulate the issues that a candidate and their family can face. This direct experience of the local environment is often extremely valuable in converting the best candidates.

Structured and effective key account management and the development of deep, long term client relationships underpins success that is focused on high quality outcomes. This often involves cross-border mobility and introducing appointed candidates into complex multi-country reporting structures. Bernard adopts a highly collaborative approach with clients and colleagues alike, which is crucial for the successful delivery of assignments at this level.

Bernard is a Chemical Engineering Graduate and spent his early career in Brussels, where he worked at the European headquarters of two international industrial market research and competitive intelligence consultancies. He is a Fellow of the Royal Aeronautical Society and a fluent French speaker.

Specialisations