Milada Skalicka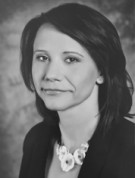 Czech Republic
Na prikope 1047/17
110 00 Praha 1



+420 792 366 060

This email address is being protected from spambots. You need JavaScript enabled to view it.

Milada is an executive search consultant in the Prague office with experience in the recruitment of key executive and senior management positions. She has a strong focus on companies within consumer & retail, life sciences, industry and media.

Prior to entering executive search, Milada has a significant background in the senior human resources field. Starting as Assistant to the Personnel Director, she subsequently worked as Human Resources Manager managing her own HR teams for companies in the media, manufacturing and consumer & retail sectors.

Her expertise focused primarily on talent and change management (designed and implemented systematic training manager academies, talent management programs as well as se-learning training systems). She worked successfully as a private and internal tutor of effective communication, negotiation techniques, presentation skills, time management, and recruiting techniques.

Milada graduated from the Faculty of Philosophy at Charles University in Prague, where she still lives and works. Milada speaks czech and english fluently.

Specialisations