Kristian Larsen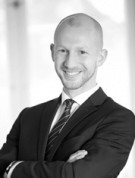 Denmark
Bredgade 63A
DK-1260 Copenhagen K



+45 70 34 56 75

This email address is being protected from spambots. You need JavaScript enabled to view it.

Kristian is Consultant and Head of Research at the office in Copenhagen. In addition to being Engagement Manager on industry specific assignments, Kristian oversees the research function ensuring the establishment, management and execution of search strategies in relation to search assignments.

Prior to his role at TRANSEARCH, Kristian served in a Research Associate role at Mercuri Urval, Copenhagen handling the sourcing and screening of candidates. Before this, Kristian undertook a Business Analyst position at Mercuri Urval, Sydney, contributing to the delivery of capability building recruitment, talent management, and business transformation projects.

Kristian holds a MA in Corporate Communication and a BA in Marketing and Management Communication.

Specialisations