Mara Marinakis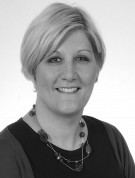 Greece
32 Kifissias Avenue, Atrina Center
Marousi, Athens, 15125



+30 210 68 29 055

This email address is being protected from spambots. You need JavaScript enabled to view it.

Mara is an executive search consultant in the Athens office. She has more than 17 years' professional experience in the area of HR consulting, talent development and performance management. She has also worked extensively as a Training Solutions Architect designing solutions for people alignment, role restructuring, skill and process development building leadership strength. She has been providing human capital management advisory services for client companies in various industries such as pharmaceuticals, insurance, banking, consumer & retail, telecommunications and logistics.

Mara also has a strong focus on thorough assessment methodologies in order to assess talent of leaders, individuals and teams and designing development approaches to maximise talent and transform strategies to results through people. She strives for creating customer value through unique approaches and customised solutions as well as professional standards and quality.

She holds a Master's Degree in Finance from the University of Leicester and a BSc in Business Administration from the American College of Greece. She is a certified trainer for for Profiles International Assessment Methodologies and Zenger-Folkman's "The Extraordinary Leader", Leadership Development System as well as "The Extraordinary Performer" and "The Extraordinary Coach" systems. Mara is fluent in Greek, English and French.

Mara has lived in Greece and UK during her studies. She has travelled around the world meeting and co-operating with people from different cultures. She is passionate with anything that involves creativity and resourcefulness.

Specialisations