John Alatopoulos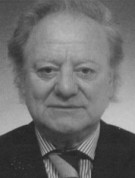 Greece
32 Kifissias Avenue, Atrina Center
Marousi, Athens, 15125



+30 210 68 29 055

This email address is being protected from spambots. You need JavaScript enabled to view it.

John is the Managing Director of the Athens office. He brings a wealth of experience within the consumer & retail, leisure & travel and life sciences industries. He is also Executive Advisor in Achieve Performance Consulting Group and a certified trainer for Zenger-Folkman's "The Extraordinary Leader" and "The Extraordinary Coach".

He started his career in sales and marketing with Scottish Newcastle Breweries. For a period, he taught Sales Management and Marketing as a Senior Lecturer at South Devon College of Technology. He then moved to the US with Eli Lilly & Co. where he worked initially as a Sales Training Manager at the International division and, consequently ,as an Area Country Manager managing and coordinating five countries with successful multiple product launches achieving record sales for the area. He consequently accepted the position as CEO with Boehringer, a pharmaceutical company, where his achievements were always above target. In 1994 he initiated Learning Systems Consulting Company, a regionally very successful HR & Business Consulting company.

John's long expertise in consulting, sales, marketing and leadership has given him many recognition awards in Europe. He has been a key note speaker in many management and sales conferences. John's innovative approach as a leader combined with his passion to train and develop people have created a high degree of credibility with his clients and associates.

John holds a degree in Tourism and Hotel Management from the UK as well as two Master Degrees in Management and Sales & Marketing.

Specialisations