Marco Boido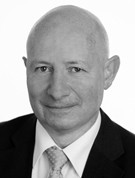 Italy
Corso Magenta 60
20123 Milano



+39 02 46 57 751

+39 02 43 98 66 26

This email address is being protected from spambots. You need JavaScript enabled to view it.

Marco is an international consultant with a long standing experience in cross-border and international executive searches. He has been in executive search for more than 15 years, focussing mainly on the food and consumer products, utilities, industry and health care industries. Prior to joining TRANSEARCH, he was a Senior Partner at Signium International after having founded Boido & Partners / Dianasearch, an executive search "boutique" which was merged 10 years later into Signium International Italy. His first executive search experience was with Eurosearch Consultants Italy.

Before moving into executive search, Marco has worked in multinational companies with operational responsibilities: Managing Director at I.C.E. Italy, Sales Director (Mediterranean, Middle East, East Africa) at Uniroyal Chemicals and sales and marketing support at Norsk Hydro.

He has a Degree in Engineering from Université Libre de Bruxelles (Brussels) and a Master in Business Administration from INSEAD (Fontainebleau).

Marco was born in Milan, Italy and has lived for many years in Belgium, France and Norway. He speaks fluently English and French and understands German, Dutch and Spanish.

Specialisations