Marie Guillot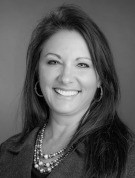 USA
7 Riverway, Suite 610
Houston
Texas 77056


+1 713 965 0876

+1 713 965 0189

This email address is being protected from spambots. You need JavaScript enabled to view it.

Marie Guillot is the Managing Partner of the Houston office. She founded the retained executive search business in 2008 and her firm became a partner in TRANSEARCH later that year. In 2013, the firm rebranded fully to the TRANSEARCH International global brand name as the Houston office became the Global Practice Leader for Energy within TRANSEARCH.

Marie began her career in executive search in early 2007, when she ran the Global Energy Practice for a boutique retained search firm in Houston prior to venturing out on her own. Prior to 2007, Marie ran the Change Management Practice for the Polestar Group (now Molton Group). Earlier in her career she held senior leadership roles as VP Marketing and Global Account Manager for a Shell founded venture piloting electronic procurement for the Oil industry.

Marie spent 6 years of her career working and living abroad, with clients on location in the UK, Netherlands, France, Spain, Germany, Belgium, Norway and Italy, enabling her with cultural sensitivity and skills to develop relationships, rapport, and understanding with clients and candidates in international engagements.

Marie holds a BBA in Marketing from the University of Houston, as well as a BBA in Entrepreneurship from the University of Houston Center for Entrepreneurship and Innovation (now the Wolfe Center for Entrepreneurship). Marie is also certified as Hogan Leadership Assessment Coach and provides Executive leadership assessments, 360 feedback and organizational gap analysis.

Specialisations