Lis Rosendahl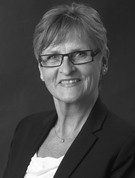 Denmark
Raadhuspladsen 16
1550 Copenhagen V



+45 70 21 69 00

+45 70 21 69 07

This email address is being protected from spambots. You need JavaScript enabled to view it.

Lis Rosendahl has six years of experience in Executive Search. Her extended hands-on experience from the international High Technology R&D society enables her to 'open doors' to highly specialized candidates globally in the search process. Thus she is in a superior position to add value to our clients in High Technology R&D - and she has a proven record in Executive Search at CEO, VP, Senior/Director, Department Head and Specialist level.

Lis Rosendahl has extensive leadership experience in research management, strategic innovation management, and organizational development. She has more than two decades of professional experience within the international scientific research society as Senior Scientist, Research Manager, and Organizational Change Agent within Energy Technology and Biotechnology R&D.

Lis Rosendahl holds a Ph.D. degree in Biotechnology, a M.Sc. degree, and an MPA. Lis is a qualified practitioner of ProPerson psychometric profiling and she is certified user of the assessment tools Saville Wave and SHL. Besides her native Danish, Lis is fluent in English. She is based in Copenhagen.
Specialisations